We just discovered that Star Trek Borg PCs are available to buy in the US, and it's not just a highly detailed case you're getting with some of these. While a few options don't include a graphics card, the makers have at least saved you the trouble of trying to figure out how in the universe you're supposed to mount a motherboard in there. 
Besides, there's a Borg Cat Statue available for $40, which the company will even personalise the colour of to match your real-life Trekkie puss.
These cases really do capture the terrifying beauty of Borg cubes, and there's even a "blemished" ATX Picard Borg Cube case, which really looks like it's been through the wars. As for prebuilts, configuration options include last-gen CPU offerings from both AMD and Intel, and come in both ATX and ITX form factors.
One option that does come with a GPU is this RTX 3050-powered Artefact Borg Cube in ATX form factor, with RGB-lit windows in some of the corners. It's a bit steep for a last-gen machine at $1,300, with its Intel Core i5 12400 and just a 480GB NVMe SSD, but that is the price you pay for perfect assimilation.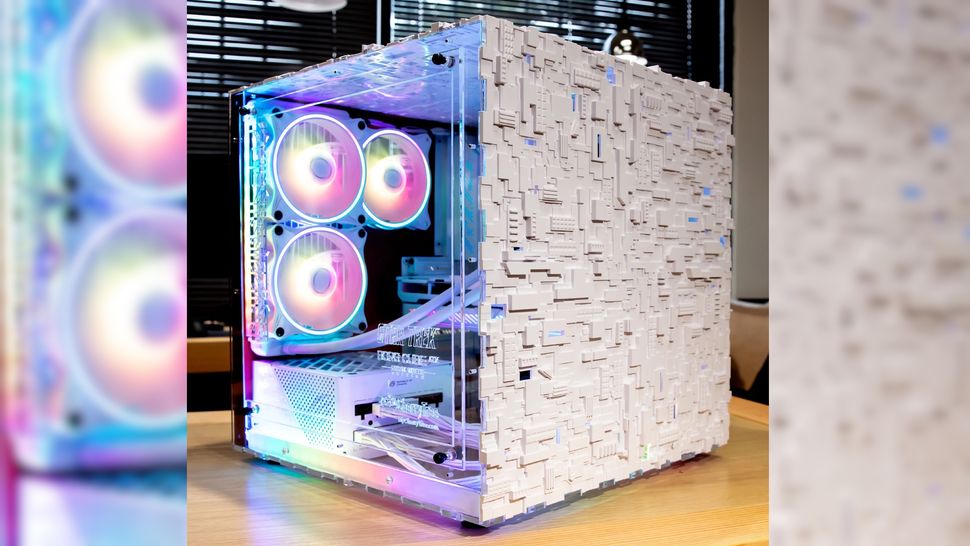 At the top end there's a gorgeous, water-cooled white version for $4,100, complete with a Core i9 12900K, RTX 3090, 2TB of NVMe storage and 64GB of DDR5 RAM. Still not sure if we would recommend that for the price, but damn does it look good.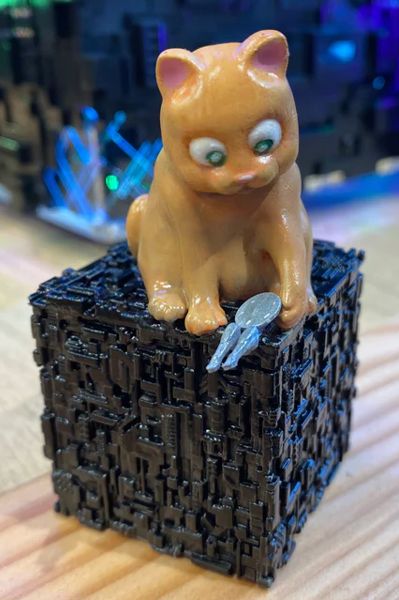 Impressively, the Micro Cube MK II comes in at $800 and while there's no GPU this adorable, translucent little machine packs an Intel Core i7 12700, 16GB of DDR4 RAM and 1TB of NVMe storage. There are lesser configurations but that's really not bad for the price, especially when you're getting a custom PC case.
Sadly the $900 Ryzen 5 5600 version comes paired with only a GTX 1660 Super, which is much less exciting, especially for that price—that includes just 8GB of RAM and 480GB of storage.
Greebles and all, these are some very exciting-looking cases with a great range of config options, just don't get caught out paying over the odds for a GTX 1660 super in 2023. Even if it does so perfectly mimic everyone's favourite hivemind alien vessel. 
Thankfully there's the option to configure your PC by clicking "Build it for me" for cases not under the "Ready built" and "budget" categories, though you won't get same day shipping if you go that route.